Waterscape has the Solution!
We design, supply, or supply and install, automatic watering systems that will look after the watering requirements of your garden and give you back the time you would other wise be hand watering and what's more we will probably make a better job of it!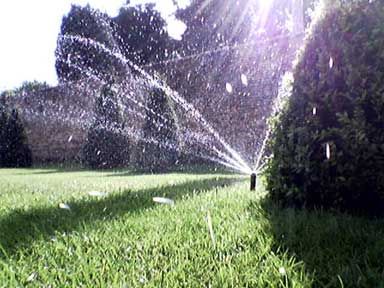 Protecting the investment in your garden, house price and what is more important, buying you extra hours in the week. You may already know that these types of watering systems are extensively used as a watering solution throughout the UK helping maintain sports turf and some of our well known gardens like Kew and Wisley Gardens, but we also have installed systems for clients with very minimal requirements such as green houses or hanging baskets. Yes, these systems are sophisticated, yet effective and will release you from the burden and worry of watering, even when you are not at home.
Actually effective watering will help conserve water and therefore help the environment and save you money if you are on a water meter.

Ask any gardener about watering their garden and you will probably hear the response. "Regular watering is essential for my garden and helps maintain the health & appearance of my plants and grass." However, if we think about this further water is becoming an ever-increasing valued commodity. Grass, plants, trees are expensive to establish and all need watering. What is more valuable plants, shrubs and grass will not flourish and may die from lack of water, incorrect watering or over watering. We cannot rely on our climate to provide the right quantities at the right time. Therefore, for a more reliable watering a supplementary system is essential.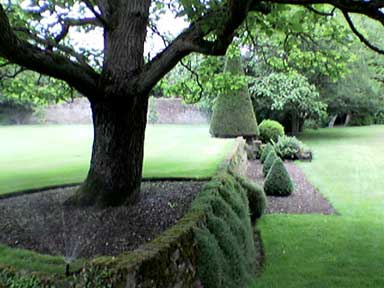 A watering can or garden hose is a solution of sorts, but how do you know how much water is being applied by these traditional methods? Could you in fact be over watering? Is the time you spend hand watering stopping you from other activities! Time you could other wise spend enjoying your garden or with your family or friends. What happens when you are away or on holiday or spending your time working? How much do you value your time?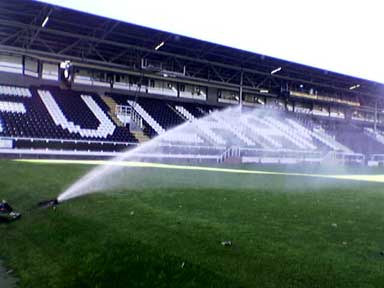 From Gardens to Stadiums more>>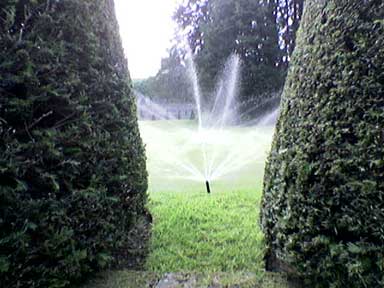 This system is not just a pipe and guess work. You will have a system designed to fit your garden...more>>
OPERATION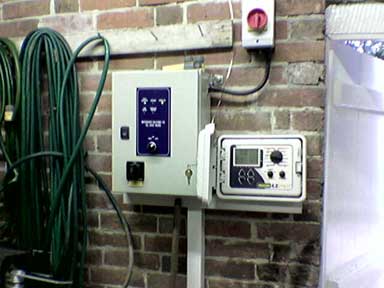 Every garden has its own individual watering needs and therefore requires its own design criteria. ..more>>
Contact Waterscape Solutions Ltd