Operation
Every garden has its own individual watering needs and therefore requires its own design criteria. In our design, sprinklers are carefully selected with the right benefits and features to suit your garden.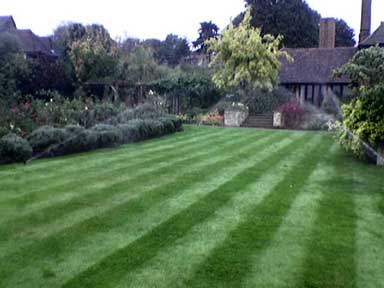 From drip or micro spray for flowerbeds, to gear driven rotary sprinklers for the lawns. All of our systems are designed to meet with the Waterboard Regulations operated by either a tank and pump system or pipework configured to their requirements.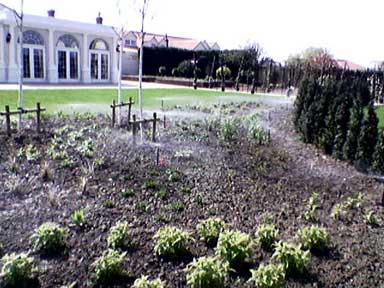 Choice of the right equipment is essential with every successful design, for the type of drip emitters, micro-sprays or sprinkler head choice. Choosing the correct arcs ensures water is delivered to precisely the right areas. In our design process, we will ensure that your system is easy to understand, operate and maintain.
Electronic control allows you to set the controller to operate when you want the garden watered. We even fit a rain switch to turn the system off when there has been sufficient rainfall. This will give total automation to your controller and will ensure that your garden receives the right amount of water at the right time for its individual requirements.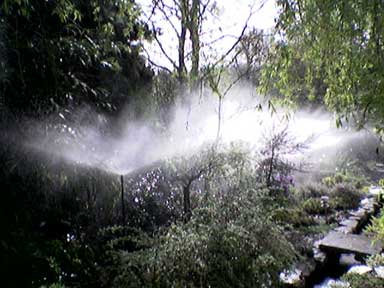 Each Waterscape design will fulfill all of these considerations to ensure any garden be maintained through successful watering.
Some areas of your garden will need less or more water than others. No problem, your garden will be sectioned into different watering areas. The controller will be set to allow each area to be watered and how long each section should operate. The control valves will do the rest; connected to outlets designed and selected to apply the exact amount of water over exactly the right area and in exactly the right quantity.
With water conservation being a pressing issue, relying on this system is actually assisting in the solution to this problem. The controlled sensible use of water, rather than the inaccuracy of hand watering or use of portable sprinkler, benefits your garden as well as reducing water wastage.
Even water Authorities actually specify and fit these automatic systems for these very reasons.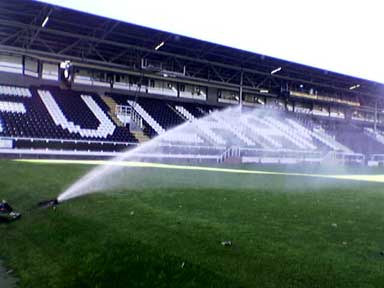 From Gardens to Stadiums more>>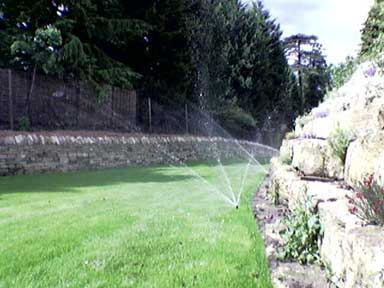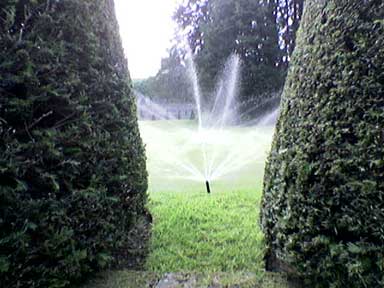 This system is not just a pipe and guess work. You will have a system designed to fit your garden...more>>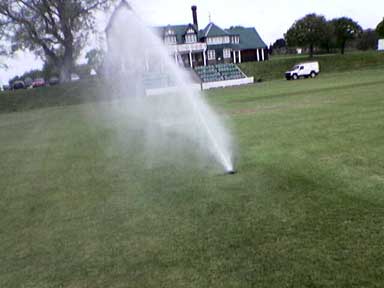 Contact Waterscape Solutions Ltd