Installation & Design

This system is not just a pipe and guess work. You will have a system designed to fit your garden. Standard parts, certainly, but each garden differs and will need different amounts of water in each area. The designer will consider the lawn areas, flower-beds, shrubs, trees, hedges, vegetable and soft fruit areas, even hanging baskets.
The design will start with a controller that suits the way you want your system to operate. The pipe work will be designed to channel the water in the exact quantities for each sprinkler. The pop up heads will be selected from a range where a full 360° arc to, say, 90° arc are used to confine water to a specific bed or area. These heads can be chosen to avoid paths and patios where watering would just be wasted.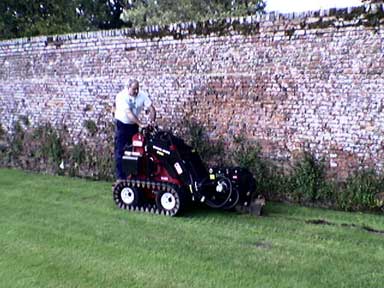 Pipes are generally laid underground out of the way and out of sight. Modern techniques for laying pipe cause minimal disruption to the ground. Pop up sprinkler heads are installed below the ground level and pop-up and retract by water pressure. This leaves the garden 'safe' for mowing and there is no hose trailed across the garden to trip over.
An electronic timer/control so you tell the system how much water to apply, what time to turn on, even while you are away from your home
No more under watering, which can lead to brown lawns or plants under stress and the inevitable cost for replacement or weed control. No more over watering from portable sprinklers or hoses left to run for too long.
You can top up erratic rainfall and protect your creation of fine borders, flower beds and lawns. Take satisfaction from switching on the rain in your garden exactly when your garden needs it.
On completion once the system is commissioned you are free from the ties of hand watering. Within a couple of weeks you will see a remarkable difference in the health and appearance of your plants and lawn and it doesn't take long before you, your family and the garden and the increased value of your property start to benefit from your automatic watering system.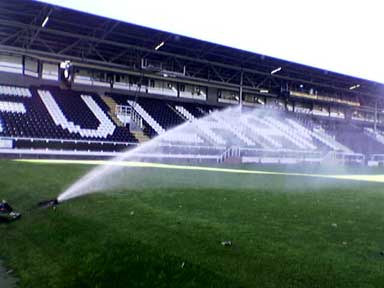 From Gardens to Stadiums more>>
OPERATION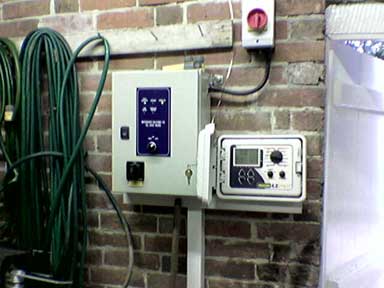 Every garden has its own individual watering needs and therefore requires its own design criteria. ..more>>